Last week Facebook held their annual Developers conference and revealed where Facebook is going in the journey on increasing their relevance in the lives of consumers and businesses. There are some great updates they are making that have huge effects on how a business can use Facebook that I want to share with you today.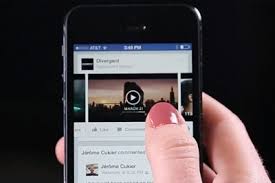 Facebook video- Facebook has really worked hard to create better ways to improve the type of engaging content you can share with your followers. Video is one of the best ways to get your message across to your followers. Many people want to watch videos since it is easy content to consume. With Facebook's auto play feature whenever someone comes across a video in their newsfeed it will start playing with mute on automatically until they move on from that post. Most people watch at least the first few seconds of the video before moving on or clicking on it.  If they click on the video it will start over and add sound so they can watch it in its entirety.
What this means for a business is when making a video for Facebook you want to make sure you have visuals in those first couple of seconds that can help catch people's attention and keep them watching and hopefully click on the video to get the sound too. Facebook has been enhancing the analytics you can use for tracking the effectiveness of your videos too.
Facebook Messenger- This is one of the major changes to their platform they are working on this year. Messenger is moving to become its own platform with its own SDK for developers to use and build for. If you have an app that helps create interesting content you can now have people use your app in this instant messenger tool from Facebook.
The biggest update here is Facebook wan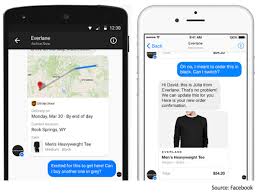 ts messenger to become a  preferred way for customer service to occur. To do this they are opening it up to allow business pages to communicate with customers who want to talk with them. They are setting it up too where you can integrate messenger into your website so people can track their purchases and receive product and shipping notifications from you. If there are problems with a product or order people can use messenger to work with you on resolving the problem as well as even order more from you. Messenger is already integrated with Zendesk as a tool for customer service. Im sure all the other CRM and web based customer service tools will be integrating soon. It's not fully baked yet but this can be huge for business!
Many people wonder if Facebook will stay on top as the biggest social network. With the new things they have coming up they are definitely staying ahead of others on innovating ways to increase their relevance to our lives. The best part is these updates will spawn more innovation from other social networks so we as consumers and businesses will be the ones who win.
Do you think Facebook is going in the right direction with Messenger as a customer service tool? Let us know in the comments!